Caring for Dry Skin in the Winter, a Guide
Winter is a season of pros and cons. Pro: Warm drinks and cozy sweaters. Con: The weather outside is pretty frightful. Pro: More excuses to host movie nights inside. Con: Shorter days mean less sunshine. Pro: Snow can be magical (especially during the holidays). Con: Dry, scaly, irritated skin. And if that one especially resonates with you, you're not alone. The winter season can wreak havoc on your skin if you're not too careful. Whereas summer heat can cause sweat and oil build-up, winter's chillier temps make for dryness and irritation.
In order to keep your skin nourished and hydrated, it's important to take the necessary steps (and yes, that means you might have to overhaul your skincare routine) in order to prevent dry winter skin. Curious how to get started? Just scroll on through.
---
Why is my skin so dry in the winter?
No, you're not imagining things. Winter can certainly dry out your skin. It's all thanks to the drop in temperature. When the weather cools down, humidity also decreases. [1] This means that the water on your skin will evaporate quicker, causing your skin to feel tight, dry, irritated and sometimes flaky — particularly the areas of the skin that are exposed to the outside like your face and hands.
But that's not the only reason winter can cause skin to dry out. If you live in a climate with particularly high winds, it can agitate skin, making it feel chapped.
While the temps outside can hurt your skin, there are also non-weather related reasons why your skin might feel a little dryer. If you're cranking up the heat in your home or taking hotter showers than usual, this could dry out your skin and the natural mucous in your nose and throat.
How can I prevent dry skin?
There are plenty of ways to ensure that your skin stays happy and nourished during the coldest and driest months. We hate to break it to you, but your summer skincare routine might not serve your skin exactly what it needs in the winter, and you might have to give it a slight makeover for the season.
Start by switching to a different facial cleanser. Soaps can dry out the skin and strip it of its natural oils, especially ones with added fragrance or alcohol. [2] Instead, opt for an oil-based or cream formula, such as the Pai Camellia & Rose Gentle Hydrating Cleanser.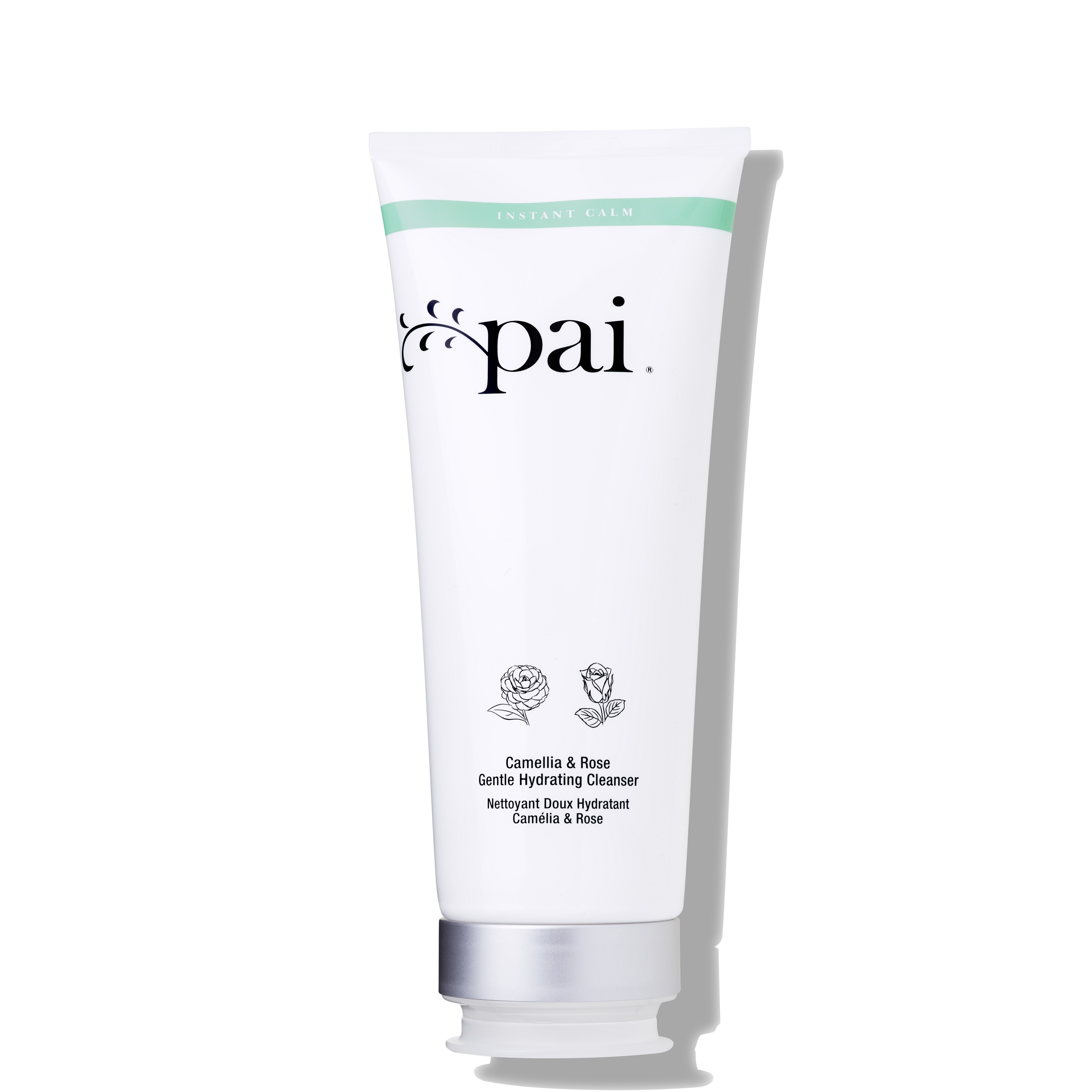 Pai Camellia & Rose Gentle Hydrating Cleanser ( $70 )
The formula is free of fragrances and irritating ingredients so your skin won't feel tight or inflamed.
You also might want to cut back on harsh means of exfoliation, like plastic bath sponges, scrub brushes or wash cloths. Use light pressure to make sure you don't traumatize the skin. If your skin responds well to chemical exfoliation, such as AHAs, BHAs or PHAs, they might be a better option for you.
When it comes to moisturizers, treatments, and oils, you might want to try heavier products. Instead of lightweight lotions, look for creams or ointments, especially ones that contain good-for-skin oils. [3] We also love serums or treatments that add even more moisture with humectant ingredients like Hyaluronic Acid or Ceramides. For the face, we love the Kahina Face Cream, which soothes with Aloe Vera and hydrates with Argan Oil.
And to moisturize the entire body, we recommend the Earth Tu Face Body Butter, which is packed with unrefined cold-pressed oils.
Earth Tu Face Body Butter ($42)
While it might sound counter-intuitive to wear sunscreen in the winter, it's still very much necessary. If there's snow, the sun's rays can even reflect off the ground and intensify when it hits your skin. To prevent winter sunburns that can make your skin feel even more irritated, always, always slather on the SPF. Our sunscreen of choice: the EIR Surf Mud Pro Stick.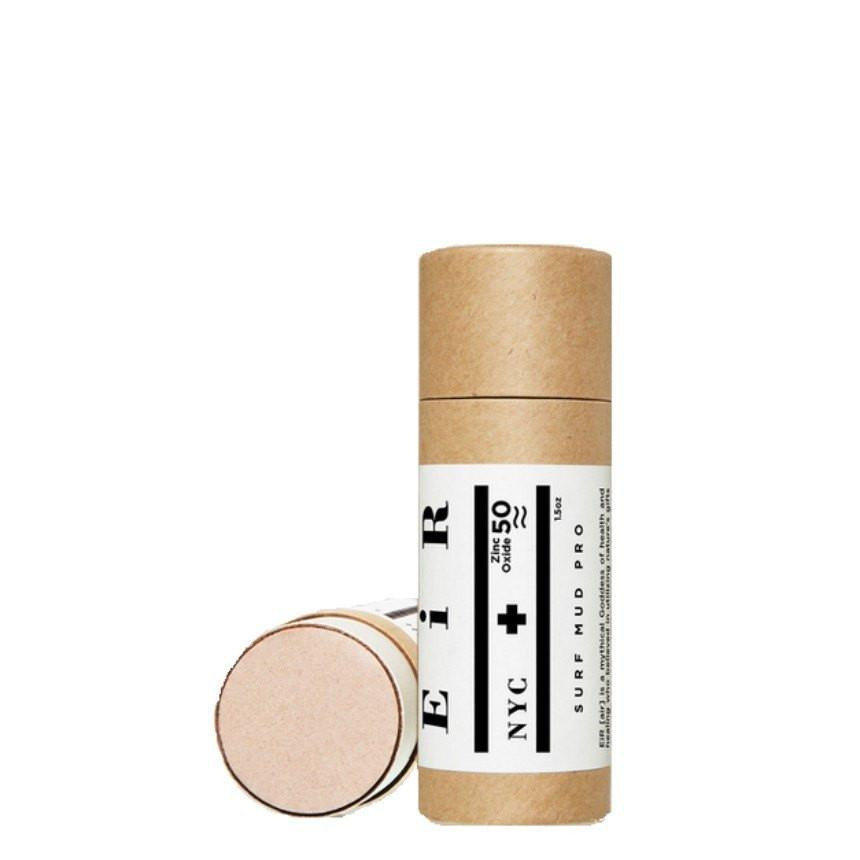 The stick formula is easy to use, and the mineral protection is suitable for even the most sensitive skin types.
Uh-oh, my skin is already dry. What now?
For starters, try turning down the heat when you take a shower or bath. The hot water might feel good in the moment, but it could actually strip your skin of natural oils and dry it out in the long-run. [4]
If you're still not willing to give up a hot bath from time to time (we feel you!), add some nourishing oil into the water, like the UMA Absolute Anti-Aging Body Oil.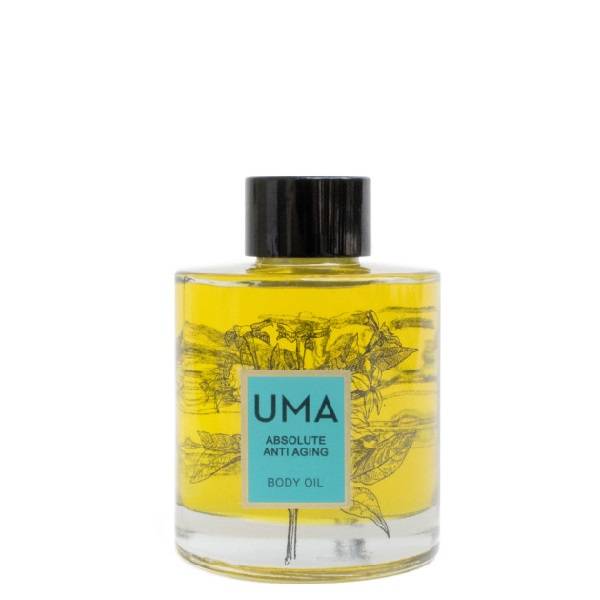 UMA Absolute Anti-Aging Body Oil ($90)
This one works wonderfully sprinkled in the bath or on the body as an all-over moisturizer. Just remember to go in with a light hand or your tub will get too slippery.
Another surefire way to reverse your dehydration is to apply moisturizer immediately after showering or washing your face. If you wait too long, you won't be able to trap in the much-needed moisture.
Chapped lips? That's fairly common during the winter. It's probably thanks to a combination of the dryness and coldness. Resist the urge to lick your lips since this could cause even more dryness. Instead, reach for a nourishing lip oil, like the UMA Absolute Anti-Aging Lip Oil.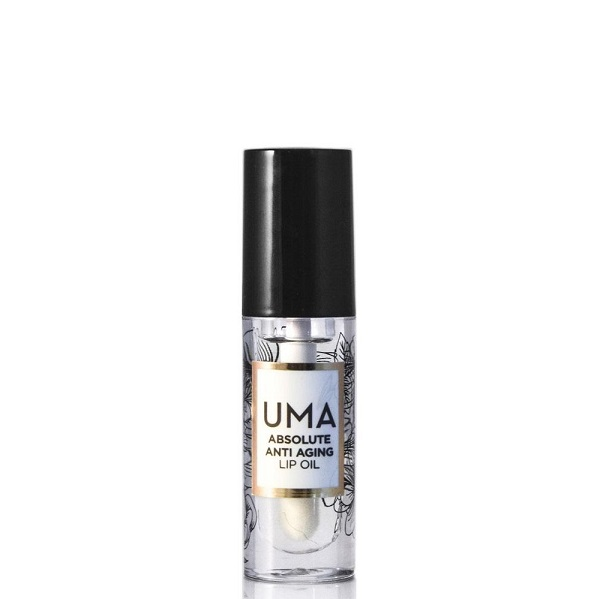 UMA Absolute Anti-Aging Lip Oil ($32)
Finally, there's nothing quite like a good old fashioned humidifier. Keep one near your bed so you can keep your room's humidity up while you snooze. The time when you're asleep is very important for your skin to restore and renew itself, so the added humidity helps.
RESOURCES
https://www.health.harvard.edu/womens-health/what-to-do-about-dry-skin-in-winter


Fitglow Conceal+: Creamy, full-coverage, non-creasing concealer (multiple shades)

The Fitglow Conceal + is a creamy, full-coverage concealer that I have been loving recently. In the video, I'm reviewing the Fitglow Conceal+ and s...

Read More

Indie Lee Skincare Review - Do the Products ACTUALLY Work?

  This is one of our favorite brands - Indie Lee - you all might have seen or read about Indie Lee as it's uber popular, what with all natural ingr...

Read More

How to Build the Perfect Skincare Routine Day or Night

So, you've searched around for products tailored to your skin type, you've filled your virtual basket, and you're ready...

Read More