How to Build the Perfect Skincare Routine Day or Night
So, you've searched around for products tailored to your skin type, you've filled your virtual basket, and you're ready to (finally) commit to a skincare routine. But you're wondering - when do you use a face oil and when do you use a balm? Where does a serum fit into your routine and do you use your eye cream before all your products or after? Well, you've come to the right place. Building a successful skincare routine is all about layering and finding the products that work best for you — no matter the time of day or season. Ready to start your clean skincare regimen? Keep on reading.
---
How do you layer a skincare routine?
It might feel like building a skincare routine should be intuitive, but with so many product types and formulas it can get a little overwhelming — especially when your BFF's routine looks completely different from anything you're using. Sure, it's easy to remember that washing your face comes first, but after that it can get a little murky. The easiest way to remember your skincare layers is to think of your products by weight: from lightest to heaviest. Start with water-based formulas, like toners, essences, and serums. Then move onto moisturizers. Then, layer on heavy oils. And always, always, always finish with sunscreen. This way, it doesn't get rubbed off by other skincare products.
Should my skincare routine change from morning to night?
Well, this depends. While you might be able to keep most of your products the same from day to night, some steps might be more beneficial once a day. For example, it's probably best to cut out sunscreen from your nighttime routine. (Hopefully you won't encounter too much sun damage while you're getting your beauty sleep!)
Depending on your skin type, you might also find that your skin requires a different cleanser at night than in the morning. If you wear a lot of makeup, try adding a makeup remover or oil-based cleanser before your regular cleanser. We love the Pai Skincare Light Work Rosehip Cleansing Oil for its ultra gentle cleansing action.
It's also great to try out different treatments while you snooze so they can better penetrate the skin. Try using UMA Total Rejuvenation Face Oil to soothe and heal with Frankincense and Chamomile essential oils.
Should I change my skincare routine seasonally?
You might be surprised to find that your skin can actually change throughout the year. In the hot, sweaty days of summer, your skin could be oilier than usual. And during the rough, windy months of winter, you might have some dry patches.
To make sure you're giving your skin what it needs, re-evaluate your skincare routine every change of season. Take a look at your skin, evaluate how it feels on a day-to-day basis, and decide what you need from a daily routine. Once you've established your go-to products for the season, you're ready to dive head-first into layering your routine.
Naturally, a great skincare routine starts with clean skin. When you were little, you might've gotten away with using the same bar soap on your face that you used on your body, but now that you've matured, your skin needs special care. Besides, facial skin is thinner than other areas of the body and it's usually exposed to more sunlight.
If it's nighttime and you're wearing makeup, start with a makeup remover or other cleanser that takes off all the makeup. We like to use cleansing oils or balms for this step. You might've heard of this method as the "double cleanse." Once you've washed off your makeup, it's time to get all the dirt and grime off the face too. You could use the same cleanser you already did or a different cleanser, for example, if you used an oil cleanser for the first cleanse, you could use a milk cleanser for the second cleanse.
There are plenty of different formulas you can choose from — from powders to milks — and it really depends on whether you've got dry, oily, sensitive or combination skin. Luckily, we broke down all the cleanser types for you in a previous blog post- How to Choose between Balm Oil or Milk Cleanser, so you can get all your info from one place.
Remember to pat your skin dry after cleansing. If you rub dry, you can create fine lines or wrinkles, or worse micro-tears. So just pat, pat, and move on to the next step.
Step 2: Target Skin Concerns
Before moisturizing, it's time to hit up your treatments. Treatments help to target any concerns that your skin is dealing with and could be as simple as anti-aging.
Serums
Serums are light-weight products the deliver active and highly targetted ingredients deep in to the skin. [1] Dehydrated skin? Try a serum with hyaluronic acid. Oily? Try a balancing serum. Dealing with pollutants and/or mature skin? Try an antioxidant serum. One the popular ones is the Laurel Skin Antioxidant Serum, which is a chockfull of antioxidant ingredients, that fight oxidatative stress and diminish and fight radical damage.
You might be able to skip the oil (in the next step) and go straight to a moisturizer or balm, if you have applied a serum, and don't think you need anything heavier.  
Now you are ready to add some much needed moisture and nourishment to the skin. These include moisturizers, lotions, creams, oils and balms and add moisture and protect the skin.
Oils
Once you've targeted specific skin concerns, or in place of your everyday lotion, you can use a facial oil. These are typically the heaviest in consistency and require a little more massaging in than your typical moisturizer. But if you have dry skin, they can be lifesaving. To address signs of aging or to revive dehydrated skin, try Maya Chia The Super Couple (it's infused with powerful antioxidants that really go to work).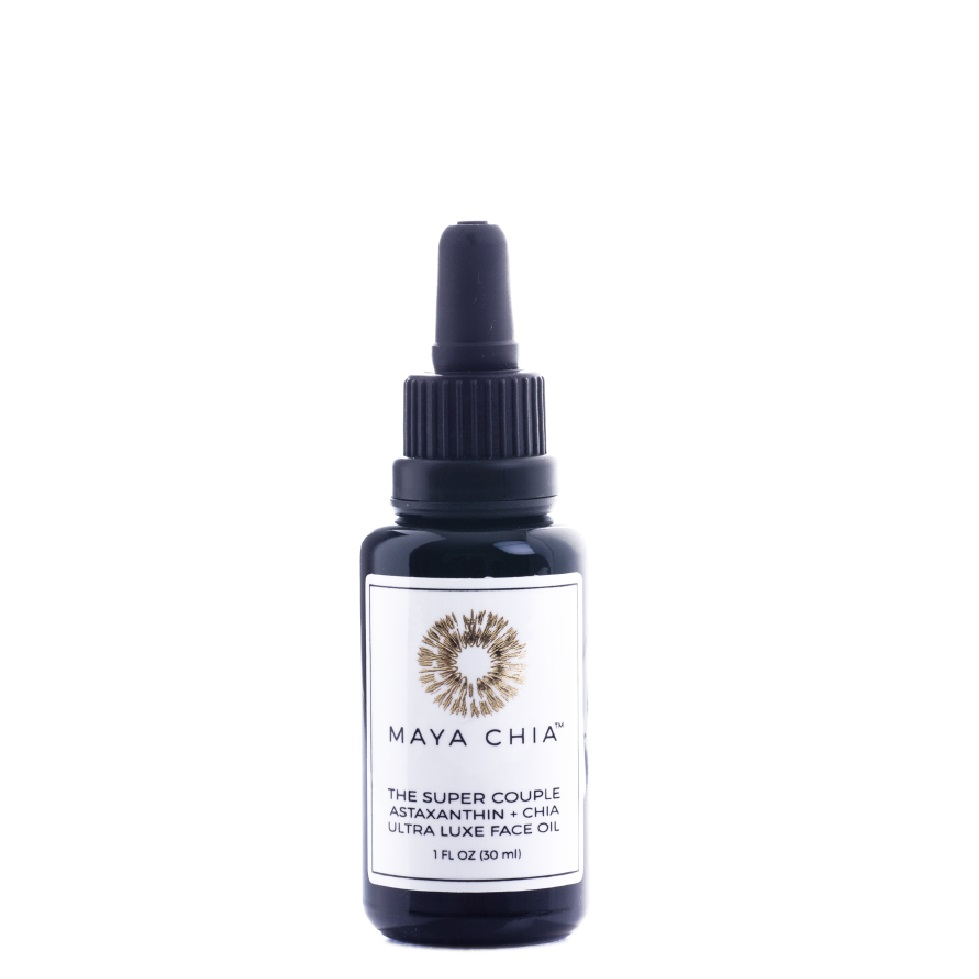 Maya Chia The Super Couple ($86)
Balms
Depending on what your skin needs, you may need something heavier to provide more hydration and protection and/or to just seal all the goodness that you have applied, into your skin. In this case, moisturize with a balm such as the Laurel Whole Plant Organics Day Balm or the Night Balm. To get the most out of your moisturizer, dot it onto the cheeks and forehead first and then rub it in. If you rub it into your hands before applying, you'll waste significantly more product (but on the bright side, your hands will be super moisturized!). For dry patches or roughness, apply an additional dot of moisturizer, gently rubbing to disperse.
During the summer months, when it is hot and humid or if you wll be wearing makeup, you may want a moisturizer instead of a oil and/or balm. In which case we recommend a moisturizer which you can follow with a light facial oil.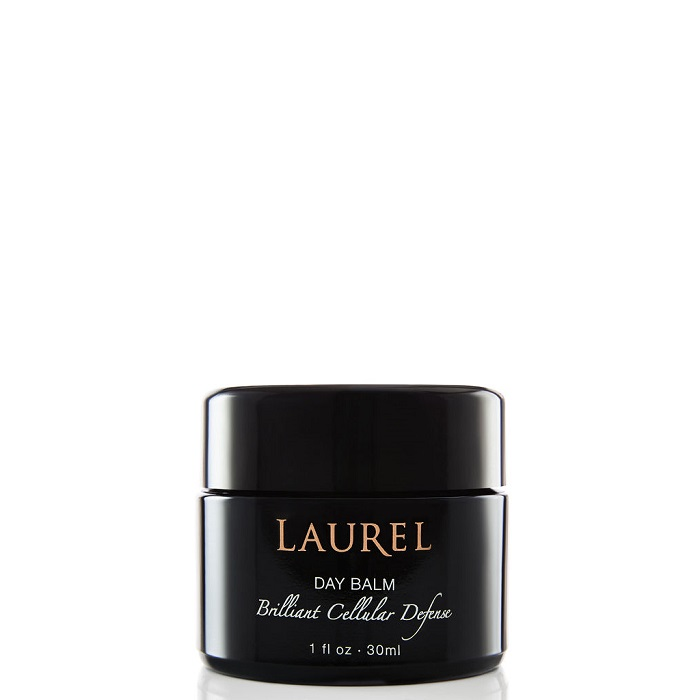 Depending on the season and the time of day, you would need to decide in which particular sequence to use moisturizing products and how much. For instance in winter, you would need to use an oil first and then a balm, while in summer you could use a moisturizer and then an oil during the day. If you are not going to use makeup, then you wouldn't need to worry about using a balm even during the day. But if you are, a balm would be heavy for makeup to sit on top, and so a moisturizer and oil might be sufficient.
Step 4: Add Sun Protection
Finally: sun protection — if it's the day time at least. Even if it's not summer, your skin needs protection from the sun's rays. And, unfortunately, the SPF in your makeup probably isn't strong enough.
According to the American Academy of Dermatology, it's best to pick a sunscreen with at least SPF 30 that's water resistant and broad spectrum (AKA, covers both UVA and UVB rays). [3] We love the Living Libations Everybody Loves the Sun with Zinc for its high zinc content and wonderful skincare benefits all in one.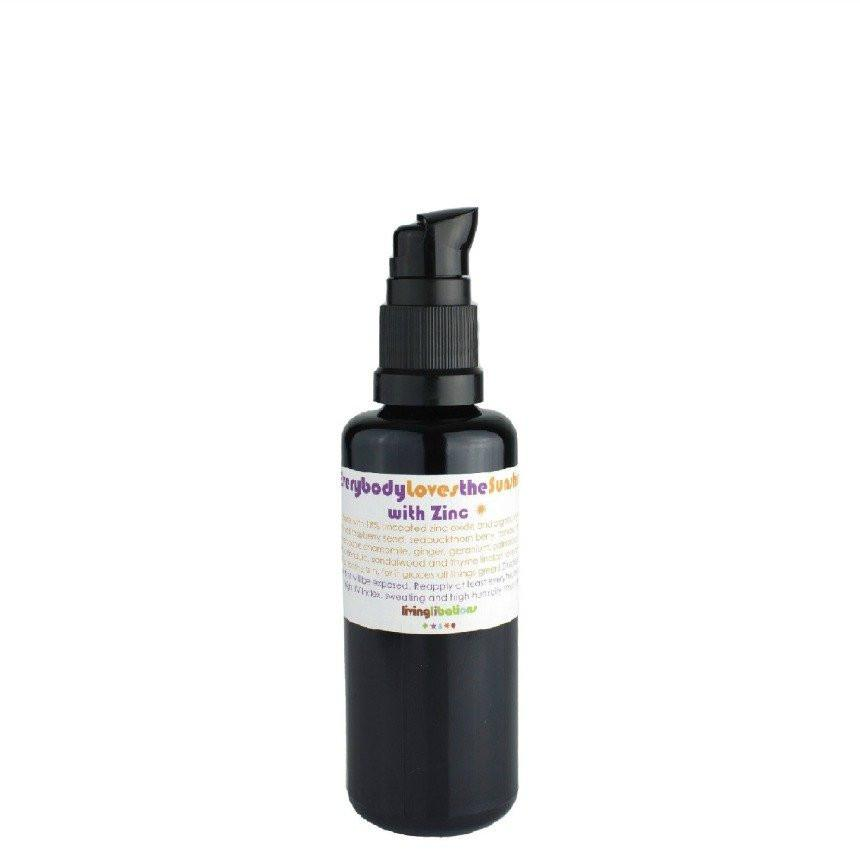 Living Libations Everybody Loves the Sunshine with Zinc ($48)
Once you're slathered up with SPF, you're ready for makeup, sleep or whatever else you've got coming your way. Bring it on!
Fitglow Conceal+: Creamy, full-coverage, non-creasing concealer (multiple shades)

The Fitglow Conceal + is a creamy, full-coverage concealer that I have been loving recently. In the video, I'm reviewing the Fitglow Conceal+ and s...

Read More

Indie Lee Skincare Review - Do the Products ACTUALLY Work?

  This is one of our favorite brands - Indie Lee - you all might have seen or read about Indie Lee as it's uber popular, what with all natural ingr...

Read More

How to Build the Perfect Skincare Routine Day or Night

So, you've searched around for products tailored to your skin type, you've filled your virtual basket, and you're ready...

Read More